Get This Book FREE!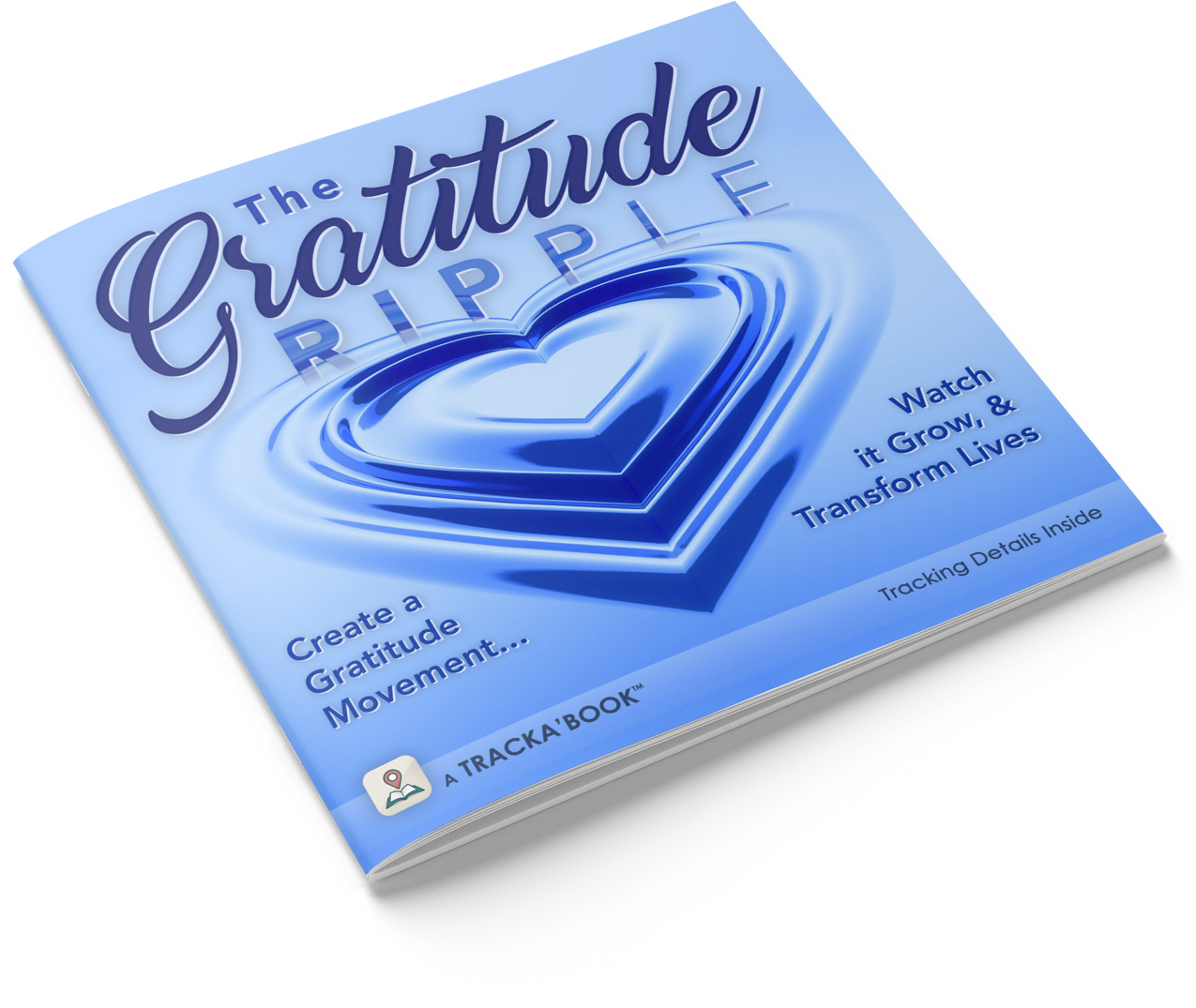 Gratitude Ripple is a powerful "trackable" and "sharable" book about the power of expressing Gratitude to someone in your life. This is more than a book you read; it's a book you become a part of.

This is what you are invited to do with this book... Read the book, download the mobile app that is connected to it, choose someone to express gratitude to with a written message IN the book, track the book in the app, add your message to the app, and then give this book to that person. The impact starts there and then the ripple extends when that person does the same thing to the next person.
Start Here ⤓
Just Pay Shipping...
$5 US, $10 / $15 international shipping

Start with your name and email and then we'll take you to a page to get your shipping address and other details...
What makes this book unique?
Watch this video to learn more...
Next, Give Us Your Address
Finally, Get the App
The Tracka'Book / Card mobile app is a unique mobile app that features books that using the Tracka' concept to turn them into "trackable" and "shareable" books. Not only will you use this app to track this book but you'll get access to other books by other authors and even explore how you can use this concept in your own business or message.
...& Pay Shipping
$5 US / $10 CAN / $15 All Other
Thank you!
Your information and shipping payment has been received. Allow 5 to 7 days for book to be shipped. All books are mailed US Mail. If you would like to learn more about the benefits of being a student in LifeWorks, click the button below to setup a free consultation call.